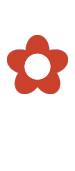 Moms View has the most Frugal Moms on the Internet!

This is the home of the original, amazing, latest coupon newsletter

May 2015
June 2015
Mothers Day
Memorial Day
Father's Day

and the place to find New Online Coupons for Internet Shopping.

You will also find 1001 Free Things for Parents including Baby Coupons , Multiple Baby Coupons , Nursery Rhymes , Kids Online Games , Fingerplay for Toddlers , Kids Free Stuff Board , and much, much more! MomsView.com is the best place online for you to obtain discounts, coupon codes and promotions. We strive to locate special sales, clearance links and other discounts. By taking advantage of our coupons, deals, discounts, promotions, and special codes, you can be sure you are saving the most money possible. Start your shopping at MomsView.com to get the lowest possible price at hundreds of stores. Coupons are updated daily, so be sure to check back regularly. Welcome to MomsView.

- Feona, Webmaster/Owner, MomsView.com

Don't forget to sign up below to receive our weekly freebie newsletter!

And visit my husbands site Dads View!
Another great Moms Board Moms N Dads
Enter your email below to get your copy every week! Get great freebies and printable coupons for your favorite stores emailed to you weekly. Receive the FREE Amazing Freebie and Printable Coupon Newsletter from MomsView.com.

| | | |
| --- | --- | --- |
| | Coupon Tips | |
Feona: I was just in Stop and Shop (our local supermarket), and the cashier told me that I could use my manufacturers coupons (which the store doubles) with the coupons the store prints out and gives you at the register when you check out! I had no idea. I confirmed this with the head desk. Does your grocery store allow this? Try using manufacturers' coupons with "the printed out at the register coupons" and the coupons from coolsavings.com. Use two coupons together for one item! My neighbor said you could do this. I haven't tried it yet. Are the groceries free yet? My personal best is 75% off one single shopping trip. You should have seen the clerks face! I felt like I won the lotto.

Gabi: You can also use the store flyer coupons with the manufacturers coupons at any major drug store chain such as Eckards, CVS and Rite-Aid. These drug stores have sales every week on their store brand of diapers or the premium brand diapers such as Huggies or Pampers. You have to have all the coupons to take advantage of the savings. Thank you to Gabi for this tip.

In Store coupon tip. Shared with me by my on shopping trip. You go to cash register and tell them you forgot your coupon and can you still us the current coupons. If it is a Instore Charge Card coupon than pay your bill with cash or check immediately at customer service after checking out if you get annoyed at too many bills. This worked for me for a 20% percent discount for a regular charge. Worth The minute that it too. I am sure this would work with some other stores too. Worth a simple question. Can I use the current coupon? I forgot mine at home. Thanks Sue for this Department Store tip.

Sharon W. New Reviewer I have been using MomsView for more that 4 years now. It saves me money on every single online purchase I make. I have also successfully used printables when I shop at brick and mortar stores. I find the site to be accurate, the coupons have expiration dates or if there is no expire date, that is also noted. I never do any shopping without going to check for store coupons at MomsView. The site is easy to use, no flashing or weird colors and overall very easy to navigate. I haven't paid shipping costs in years because of MomsView.

tammyc2 This site is TOP NOTCH! It is extremely helpful and wonderfully supportive. The coupons are ALWAYS of the best quality & savings. It is kept current and up to date. The members are still using a message board that has an archive where you can find the answer to just about every parental and otherwise question you may have. More people need to chat on that. But otherwise - it is a site that I visit DAILY not only for coupon resources but also for friendship & support. PLEASE JOIN ME!

On this site you will find lots of online coupons and coupon codes, among other deals for moms looking for discounts diapers, baby products, and houseware. MomsView.com allows you to use the available search engine or browse through the categories, so you can find online coupons and free printable coupons for food products and many more.

Are you looking for discount baby products and womens clothing? Enter MomsView.com and search for online coupons and printable coupons. The catalog includes beauty products and home improvement products, among other categories for you to obtain discount coupons and promos. What is more, you can subscribe on MomsView.com to receive a free newsletters with printed coupons. From Killer Start Ups.com