If you came to visit I would take you to...
---
Moms View Message Board: General Discussion: Archive October 2006: If you came to visit I would take you to...
<!-Post: 295487-!><!-Time: 1161350403-!>

<!-Text-!>This is a thread on another forum that I belong to and I think it is a great idea. So, if you came to visit me I would take you to...

We'd start at a local Baton Rouge coffee shop for beignets and chicory coffee or cafe au lait mon chere, then off to Alligator Bayou for a boat tour where you could see the beautiful bayou, trees full of Spanish moss, and lots of alligators, herons, and nutria. We'd also go on a tour of the old and new state capitols--the new one is the tallest state capital in the US. I'd drive you through the Louisiana State University and you could see Death Valley (football stadium). We'd tour a couple of local plantations ( Magnolia Mound and Oak Alley), then we'd eat a fine cajun meal at a restaurant overlooking the Mississippi River. We'd finish off the evening with a trip to the observatory where you could see planets like Saturn and Neptune up close and personal. If you brought the kids, we'd also squeeze in a trip to the zoo and the Louisiana Art and Science Museum. Then we'd drive about 45 minutes and I'd drop you off with Karen for your tour of New Orleans.<!-/Text-!>

<!-/Post: 295487-!> <!-Post: 295499-!><!-Time: 1161357882-!>

<!-Text-!>I would take you to Capponi's Italian Restaurant for dinner, the best (IMHO) of the TWO Italian restaurants in our little town! (The other one is Mona's, and both are owned by members of the same family. Long story.) We would go hike the Jumbo, which is a large hill made of the slag the old miners brought up from underground, back when the town's industry was coal. From there, you can see for miles around, and can admire the abundant farm land and watch the trains come and go. If you like to golf, we'd go to the beautiful Tall Oaks Country Club, just outside of town, for 9 holes. For fun, we could go out to our family farm and my dh would let you ride in the combine while he harvested corn and soybeans! I'd show you how to drive the tractor and you could sample the nutty taste of the soybeans as they were emptied into the auger, on their way to the storage bin. If you like wine, I'd take you down the road to Furrow's Winery in El Paso, where you could sample the local wines and browse their wonderful gift shop. If it's cold, we could sit in front of the fireplace and chat, while enjoying relaxing music. There is a fantastic antique and craft mall in town, and we could wander the aisles, comparing notes from our childhoods as we found "antiques" that we used to play with! I would then bring you back to my house and cook you a good meal, after which we could relax on my front porch swing and listen to the dogs bark and the birds chirp. OK, so it's not terribly exciting, but it's my small town!

<!-/Text-!>
<!-/Post: 295499-!> <!-Post: 295505-!><!-Time: 1161371456-!>
<!-Text-!>If you came to visit we would...

...start off with brunch at the Bread Basket, a German bakery and restaurant in Stone Mountain Village. Then we would be off to Stone Mountain where we would ride the train around the base of the mountain, visit museums and the plantation, ride on the river boat, and take the tram to the top to see the breathtaking view. If time allowed we would next visit the zoo to see the giant pandas and then the new Aquarium. For lunch we would drive over to Doraville where you could choose from several authentic restaurants ranging from Mexican to Korean to Japanese and on and on. I would personally recommend 88 Tofu house for it's wonderful kimchee and tofu soup. Then we would head to Kinnesaw Mountain to watch a Civil War reenactment and hike to the top of the mountain. It would be really pretty this time of year because the leaves are near peak. After that we would stop by the DeKalb Farmer's Market to pick up some really neat food items you have probably never heard of or seen before and then we'd head back to my house for a boat ride around the lake and to pack a picnic dinner before we headed back to Stone Mountain for the laser show. We would leave early for the laser show so we could set up our chairs and blankets, have our picnic on the lawn, and play frisbee with the kids before the show began. Of course we really wouldn't be able to do all this stuff in one day because here in Atlanta half our day would be spent driving.

<!-/Text-!>
<!-/Post: 295505-!> <!-Post: 295515-!><!-Time: 1161379393-!>
<!-Text-!>I want to go visit Stacy. I went to school at UGA and spent so much time in that area on weekends goofing off. I love Stone Mountain.<!-/Text-!>
<!-/Post: 295515-!> <!-Post: 295517-!><!-Time: 1161383567-!>
<!-Text-!>if u came to visit me ... wed start this weekend with a wine tasting festival on the pacific ocean and have clam chowder for lunch watching the segalls. Wed come back towards home and go up to the mountains and see the squoia national forest where the trees are big enough for twenty kindargardeners to put there hands together to surround the tree. if lucky see a bit snow at its at 8000 ft. we d travel back down the mountain and visit the dessert and see joshua trees and some cacti's. Somewhere in between this wed picknic on the dunes as the sun goes down with the wind blowin. We can go pick some oranges and apples and make cider and apple butter. This is a fun time of the year. other than the heat int he summer time i like where i live ... ocean in 90 minutes mountains in 90 minutes sand dune dessert in 90 minutes and unless i want to be around the snow .. it dont snow here ...lol and it rains about 10 times a year in the desert. so most days are sunny and beautiful. one time we left home where it was 113 degrees and drove to the ocean. 90 miles and when we got there we got out of the car and almost froze cuz the temperature was only 68 and wasnt prepared for the weather to be so cold. before u go home id drive u thru the rose fields that grow around my home. we are known for the beautiful specialty roses grown in the area. 55% of all roses grown in the United States are grown in and around my home town. Over 50 million plants are grown in the area by more than 9 major rose companies
wouldnt be fun to visit everyone as a tour of usa sorta like a progressive dinner just with tours of town included.<!-/Text-!>
<!-/Post: 295517-!> <!-Post: 295522-!><!-Time: 1161386654-!>
<!-Text-!>the World Series to see the Roaring Detroit Tigers. GO TIGERS!!!! After the game we would go to Greek Town or Mexican Town, whichever you prefer, then onto the Casino's to win some big bucks so we could head up to Mackinac Island and stay at The Grand Hotel.<!-/Text-!>
<!-/Post: 295522-!> <!-Post: 295542-!><!-Time: 1161399526-!>
<!-Text-!>I would take you to see the Atlantic Ocean. We would have a fresh seafood dinner, including clam cakes. Yum!! We would visit the Gilbert Stuart birthplace in Saunderstown. Gilbert Stuart painted the famous portrait of George Washington that is on the one dollar bill.Then, we would go to our capitol city, Providence, and visit Brown University and the Rhode Island School of Design, which has a WONDERFUL museum. We would tour the historic East Side of Providence and look at the marvellous old architecture, including the first Baptist Meeting House in the country. It was Roger Williams' church. He fought for religious toleration, and broke from the original Puritans of the Massachusetts Bay Colony because of their rigid practices. We might go to Newport and also visit the first Jewish synagogue in America. Newport is also home to the Naval War College, and is rich in military history.

We would then take an hour bus ride (better than driving. The traffic is horrendous) to Boston and walk the Freedom Trail. We would see the Old North Church where the signal was sent from the bell tower for Paul Revere to begin his fomous ride. We would visit the trendy shops in Back Bay and eat lunch at the top of the Prudential or John Hancock buildings, which have magnificent views. If you are a baseball fan, we would take in a Red Sox game at Fenway Park. Then we could tour the city's North End, which has the BEST Italian food, and visit the New England Aquarium. After that, we may jump on the "T" and go over to the Museum of Science. You can spend more than a day there, alone. When night fell, we might stroll the Boston Esplanade along the Charles River, and listen to the Boston Pops orchestra.

If it were Fall, we could take a liesurely drive to Western Massachusetts to see the magnificent foliage in the Berkshire Mountains.

We have ocean, mountains, woodlands, city life, rural towns, history and culture. We are very proud of our little corner of America, and feel very blessed to live here.<!-/Text-!>
<!-/Post: 295542-!> <!-Post: 295548-!><!-Time: 1161402864-!>
<!-Text-!>I'd take you to IL Ritrovo, a delicious Italian restaurant and drive you past Lake Michigan!<!-/Text-!>
<!-/Post: 295548-!> <!-Post: 295561-!><!-Time: 1161439358-!>
<!-Text-!>We would start in North San Diego where I live. First we would go to the beach and have lunch at Ruby's Diner since it's located at the end of the Oceanside Pier and has a wonderful view. After that we can go shopping at the Outlet Center or maybe go to Legoland. (depends if the kids are with us or not.

)
The next day we can head into Downtown San Diego to do a little more shopping and sight seeing. We would have to go to Sea Port Village...it's just beautiful and located right on the water. But before we could go home I would have to take you for a drive through Mission Beach, that's where I grew up. I wouldn't want you to leave before you had a chance to ride the "Big Dipper" Roller Coaster since it's right on the beach...what fun!<!-/Text-!>
<!-/Post: 295561-!> <!-Post: 295564-!><!-Time: 1161442207-!>
<!-Text-!>Personally, I would just visit all of you guys! It all sounds so interesting! And Stacy, I would come see you first, I live (somewhat) near all of that and haven't done any of it!!!<!-/Text-!>
<!-/Post: 295564-!> <!-Post: 295590-!><!-Time: 1161462650-!>
<!-Text-!>I would take you on our boat and we would tour the intercoastal and ooh and aww over all the fancy houses. We would dock the boat in Las Olas and have a bite to eat. Afterwards we would walk the riverfront. It would be a fun & relaxing day

<!-/Text-!>
<!-/Post: 295590-!> <!-Post: 295608-!><!-Time: 1161475378-!>
<!-Text-!>Well, since Pamt is dropping you off at my house, we'd start with a drive through the Garden District, drive down St. Charles Avenue, where you can see Tulane & Loyola Universities, stop at the Audubon Zoo, then hit Magazine St. for some funky shopping and browse some galleries. Next we would go to The French Quarter and eat a great meal at one of the Brennan's owned restaurants. Take in some jazz at some of the Bourbon St. clubs. Take a walk along the Riverwalk, stop in at Cafe Du Monde for some excellent coffee and beignets. By then you'd be stuffed and exhausted, and depending on the time of year, melted from the heat too! LOL<!-/Text-!>
<!-/Post: 295608-!> <!-Post: 295629-!><!-Time: 1161488847-!>
<!-Text-!>Since I dont know the area very well I am not sure what we would do. I do finally know my way to the airport to pick you up tho!! ha You would probably be hanging on for dear life with white knuckles because driving here is CRAZY!!!

Poas Volcano is very near, so we could go there and then over to La Paz and do the waterfall hike thru the jungle. Next we could go to the Doka Coffee Plantation. La Monester qould be one of our stops for dinner! (i am not sure how to spell it) It sits on a hill over looking the city. The next day we could go white water rafting or do the zip line over the jungle. We have been to a really neat resort on the pacific ocean and I suppose we could go there if you like the beach! Punta Leona Resort... While staying at my home, my maid would do your laundry, make your bed, and tidy your room each day. I think you might enjoy that, I sure do!!! I may have to take her home with me when we leave the country.<!-/Text-!>
<!-/Post: 295629-!> <!-Post: 295685-!><!-Time: 1161561962-!>
<!-Text-!>The first thing I would love to show yall is the wooded/creek area that I used to spend most of my days at with my sister and friends when I was little.We used to play hide and go seek;skimmed rocks across the creek;we used to chase a goat that belonged to a neighbor; and all kinds of wonderful childhood things (those were the days when we left our house early in the morning and came back in time for "supper",and was perfectly safe).A few years ago the city turned that area into a trailway park,where you can walk,ride bikes,have picnics,and it is BEAUTIFUL ! Then I would take you shopping in "town".Most of the stores are antique stores;and the buildings are old and beautiful.We've had several western movies and country videos shot here over the years.Back many years ago,when Robert Redford was still very much in demand at the movies,he filmed part of his current movie in our town.While he was here,he bought a pair of cowboy boots at Brinkley's Shoe store ,which is quite famous for their quality and prices.Anyway,the owners daughter was the one that waited on him; so when he left she BEGGED her dad to let her keep his personal check because he ( of course !) had signed it !! Her dad said no,and put it in the drawer with the rest.Then,if anyone likes true happenings about witches and such,we would go to Adams,Tn and visit the Bell Witch grave and cave.This is probably the most famous witch story in America.There is actually a movie out in the theatre's right now,starring Donald Sutherland and ,I think,Sissy Spacek.I don't remember the name ( I think its called "The Happening" but I'm probably wrong)but,you know how Hollywood is...it's not very true to the real story,according to our historians.If anyone is interested,you can Google The Bell Witch of Adams Tn and find out more.Then,last but not least,we would go to Nashville and visit Music Row and see the Grand Ole Opry and tons of Country Music stuff ! And,if we are lucky,maybe run into TRACE ATKINS !! WOO HOO !!!!!!<!-/Text-!>
<!-/Post: 295685-!> <!-Post: 295748-!><!-Time: 1161607957-!>
<!-Text-!>If you came to see me I hope you'd have a lot of time! Houston is a very large city with very diverse options. you could be here a week and just touch the highlights. First night here we would have to go have dinner at fun at the "kemah boardwalk". This is set up as a Landry's organization, but you can eat great seafood, ride some rides, take a boat trip and pet the stringrays, not to mention dine amoungst the fishes at the "aqauarium restruant". The next day we would start bright and early at "Space Center Houston". We could take 2 different tram tours, one to see the largest pool in the world, where the astronauts do training (like in apocolypse), the second tram takes you to mission control. If we time this during a mission you can see what is going on. Inside the space center there are hands on exhibits and movies. We would have to lunch inside there at the 5g cafe. When it closes we would go to dinner. Since we are on that side of town italian food it is. My personal favorite is "italian cafe" the choices are small, but amazing. It is a bring your own wine place, so I will have packed a couple of great bottles of red. Others might choose a lighter fare and go to "frenchies", this is one of the original italian food restruants in the area (there are 4 great ones within 3 miles). For after dinner entertainment we would take a boat trip on clearlake and barhop. There are 6 clubs that have dock access, so you can stop and play, and drive on to the next one. Make sure someone is desiganted driver, because just like a car it is illegal to drink and drive a boat!

Day 2 is shopping. Off to Harwin street. This is the place you can get everything for a good price. Mostly asian owned and operated. One year for Christmas all the girls on my list got sterling silver charm bracelets for 3 dollars each. You can buy rugs, purses, etc. Some may be name brand, some are knockoffs, but everything is CHEAP. While we are there we would dine in China town. We would have to have dim sum at fong's kitchen. Good stuff.

Day 3 more shopping, this time high end, on westheimer, we have the galleria, indoor ice skating, high end stores. And for the kiddos an FAO. For dinner your choices are many high end restruants, I would probably pick the cheesecake factory, if you wanted italian again, Magiano's would be the fare.

I need to go, so maybe Christy will take you for a few days in the area too!<!-/Text-!>
<!-/Post: 295748-!> <!-Post: 295796-!><!-Time: 1161617480-!>
<!-Text-!>Wanda, your area sounds like my cup of tea!

I must warn you, though, I'm a meeeeen rock skipper!<!-/Text-!>
<!-/Post: 295796-!> <!-Post: 295809-!><!-Time: 1161625009-!>
<!-Text-!>If you came to visit me, I'd take you to the Oz Museum in Wamego. I haven't been, in 2 years I've lived here, but I hear it's great, and it's one of the most notable things in the area. We'd go to dinner at Harry's (I was there Friday, it's such a great restaraunt!) and go to downtown Aggieville (Where KState is) afterwards.<!-/Text-!>
<!-/Post: 295809-!> <!-Post: 295819-!><!-Time: 1161627826-!>
<!-Text-!>All of your towns/cities sound fantastic!

If you came to visit me, we would start off at Downtown Willoughby where we would walk down the street and visit all the antique and interesting shops they have there. If you were here during the Spring or summer we would stop at the farmers market near the city hall. Depending on your taste, we could either go to Burgers n' Beer or the Ferrante's Winery for lunch.
Then maybe we would drive to down town Cleveland where I would take you to the Rock and Roll Hall of Fame, and the Great Lakes Science Center (if the kids were with us). Perhaps catch a movie at the Omnimax theatre. Then we could go shopping at Tower City Centre.

The following day we could go hiking at Chapin Forest, since you all like the pictures I took there

<!-/Text-!>
<!-/Post: 295819-!> <!-Post: 295905-!><!-Time: 1161653796-!>
<!-Text-!>You'd need at least a week to see all the places I'd love to show you around my home.

First I'd take you to all the traditional tourist places around here.....Colonial Williamsburg, Jamestown Settlement, Jamestown Island, Yorktown, Water Country and Busch Gardens. Then I'd take you to our local points of interest......Fort Monroe, with it's moat, battlements, beach and lighthouse, a cruise on the Miss Hampton out to Fort Wool, Lee Hall and Endview Plantations, the carousel in downtown Hampton and a lovely walk around Lake Maury on the Noland Trail or around Newport News Reservoir on the Park Trail. We could see a concert or play at the Ferguson Center for the Arts and tour the campus of Christopher Newport University.

Then we'd spend a day exploring the other side of the James river. We would take the ferry from Jamestown to Scotland, Surrey County. We'd drive to see Smith's Fort, where the son of Pocahontas lived. From there we'd drive to the Surrey house restaurant for some local Virginia Ham dishes, Peanut Soup and Peanut Pie. After lunch we'd continue on to Bacon's Castle, sight of the first American Revolution in 1676...100 years before the one that succeeded. We'd then drive to Chippokes Plantation State Park, and Chippokes Mansion, one of the oldest working farms in the United States. Then on to Historic Smithfield, where we'd see the beautiful Victorian, Georgian and Colonial houses, shop at the many antique shops, and have dinner at the Smithfield Inn, built in 1752. After dinner we would continue on down Rt. 10 to Saint Luke's Church, circa 1632. It is the oldest existing church of English foundation in America, and is this country's only surviving original brick Gothic church. We'd then drive back across the James river on Rt 17. From the bridge you can see The Northrup Grummond Shipyard where the aircraft carrier George H. Bush was built a christened just last week.

The next day we would head south across the Hampton Roads Bridge Tunnel to Norfolk, where we would visit the Hunter House Victorian Museum, the Moses Myers House and the Willoughby-Baylor House before having lunch at Freemason Abbey, which was originally dedicated as a church in 1873, by the congregation of the Second Presbyterian Church, and is now an interesting place to enjoy a great meal. From there we'd go to Waterside Festival Marketplace which has major restaurants, specialty retail shops, an international food court, and night clubs. There we would board a paddle wheeled ferry and cross the Elizabeth river to downtown Portsmouth where we could visit the Children's Museum, take a walking tour of the Historic area have a dinner at one of the quaint restaurants on the tree lines boulevard and maybe see a concert at the Harbor Center.

Another day would be spent enjoying the sun sand and water at Virginia Beach, Yorktown Beach, Buckroe Beach etc., seeing the Cape Henry lighthouses on Fort Story, or playing golf and one of our many courses.

Then you would need at least one day just to relax out back in the pool, or soak those sore muscles in the hot tub, while we barbecue some locally caught fish on the grill.<!-/Text-!>
<!-/Post: 295905-!> <!-Post: 296055-!><!-Time: 1161729444-!>
<!-Text-!>First, my favorite place is the Grand Rapids Public Museum. We had the honor of hosting the Dead Sea Scrolls about a year ago. There is a vintage carousel and a planetarium.

Then on to the Gerald R. Ford Presidential Museum which is rich in history.

Next we have the Frederick Meijer Gardens and Sculpture Park which includes the sculpture of the The American Horse, a 3-story tall replica of Leonardo da Vinci's horse sculpted by Nina Akamu. There is also a children's garden and an amphitheatre.

Speaking of children, we also have the Grand Rapids Children's Museum which includes many hands on exhibits which teach about science, leisure and art.

If you're interested in the arts, we have our own Symphony Orchestra, Ballet Company, and Civic Theater. If it's broadway you fancy, we have The Devos Performance Hall which features Annie thru December 3. Then there is the Devos Place which is a convention/expo center. All this located right downtown next to the B.O.B., a 70,000-square-foot, four-story, red brick building was constructed in 1903 as Judsonís grocery warehouse and has been transformed into a restaurant building, housing several different types of restaurants all in one building, right within walking distance of all of downtown Grand Rapids' exciting venues.

Our city is expanding into the medical research field, with the Fred and Lena Meijer Heart Center the Van Andel research Institute and a brand new Michigan State University Medical School slated to begin classes in 2008.

And speaking of colleges, we are host to Grand Valley State University, Hope College (in Holland), Calvin College, Grand Rapids Community College, Davenport University, Aquinas College, Cornerstone University, and the Kendall College of Art and Design.

And don't forget the sports! We have our own minor league hockey and baseball teams. The West Michigan Whitecaps are affiliated with the Detroit Tigers and play ball at Fifth Third Ballpark, which also hosts a Holiday Light display from November thru January. The Grand Rapids Griffins, affiliated with the Detroit Red Wings, play hockey at the Van Andel Arena which is also a major concert venue featuring Bob Seger's first stop on his tour this year. <!-/Text-!>
<!-/Post: 296055-!> <!-Post: 296234-!><!-Time: 1161824307-!>
<!-Text-!>If you came to visit me, I would take you to Longwood Gardens, and the Brandywine River Museum; also the Winterthur Museum and a tour through Amish country and see a show at the Sight & Sound Theatre. We could go shopping at the Rockvale Square Outlets.
I love where we live so I know I'd show you a great time.

<!-/Text-!>
<!-/Post: 296234-!> <!-Post: 296235-!><!-Time: 1161824476-!>
<!-Text-!>I forgot to mention Eldreth Pottery. It's very popular around here, and the Strasburg Railroad<!-/Text-!>
<!-/Post: 296235-!> <!-Post: 296279-!><!-Time: 1161867370-!>
<!-Text-!>Well, today we'd have to stay in and drink hot chocolate in front of the fire place! lol BUT, if you came to visit when the weather was cooperating we'd start the day at Garden of the Gods. Then we'd head up the mountain to Pikes Peak. The view is AWESOME from up there on a clear day. Then we'd head over to Seven Falls and if you were up to it we'd head up the 224 steps to the top of the falls and take a hike on the trail at the top. After that, we'd have to head over to Cheyenne Mt Zoo. They have an African Safari that's too cool. Then I'd love to head to Manitou Springs so you could see the Manitou Cliff Dwellings and the Cave of the Winds. If we had time (which we wouldn't in just one day!) we'd go down to Canyon City to take a ride on the Royal Gorge Railway. If we headed up to Denver we could hit the zoo up there, or the museum of nature and science.

This area really has a lot to see. You'd probably want to stay for at least a week! lol<!-/Text-!>
<!-/Post: 296279-!> <!-Post: 296316-!><!-Time: 1161874319-!>
<!-Text-!>You must live close to my family Sandysmom. My brother lives in Media and we're from Philly. I've been to all those places. It's a great place to visit.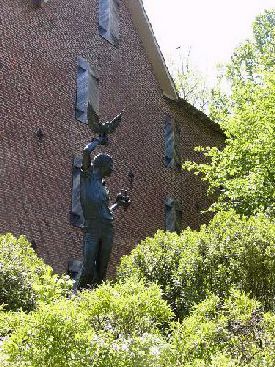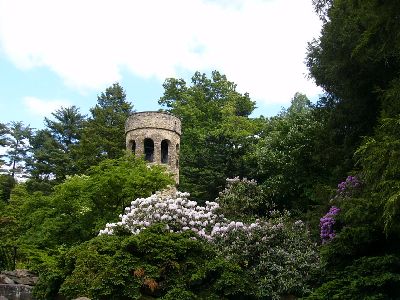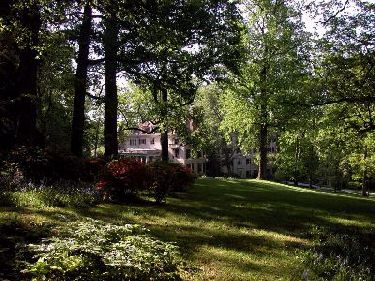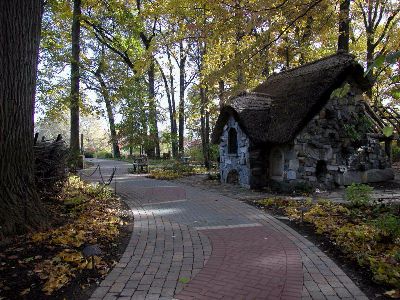 <!-/Text-!>

<!-/Post: 296316-!> <!-Post: 296388-!><!-Time: 1161895307-!>

<!-Text-!>You're right, Bea. I know we were supposed to meet but plans were changed. Maybe next time.

<!-/Text-!>
<!-/Post: 296388-!> <!-Post: 296398-!><!-Time: 1161896386-!>
<!-Text-!>I would have no where to take you because Kokomo is very boring!!! LOL We could go to the Elwood Haynes Museum, that would take about 40 min. From there, I don't know of anything else.

I'll stick to visiting other people! LOL

<!-/Text-!>
<!-/Post: 296398-!> <!-End-!>
---