ON TUESDAY GET OUT AND VOTE
---
Moms View Message Board: General Discussion: ON TUESDAY GET OUT AND VOTE
<!-Post: 358441-!><!-Time: 1225533518-!>

<!-Text-!>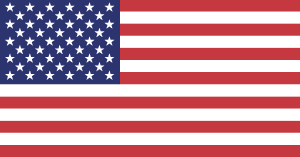 <!-/Text-!>
<!-/Post: 358441-!> <!-Post: 358449-!><!-Time: 1225547519-!>
<!-Text-!>All registered voters in my house have already voted! Sarah on October 10th and Gary and me on October 13th. No lines for us! We walked right up to the counter in the city clerk's office!

Last time, in 2004, we waited in a long line, for our turn.

The 16yo is sad that she can't vote yet, because she definitely has an opinion. She'll get to vote in 2012.<!-/Text-!>
<!-/Post: 358449-!> <!-Post: 358460-!><!-Time: 1225562733-!>
<!-Text-!>We voted on Wednesday!

We ended up having to do a paper ballot. I could have sworn that we received new voter registration cards since we moved last year. But, they still had us listed at our old address. So we had to fill out the paper ballot. I'm glad we did early voting. If my DH would have waited to vote on Tuesday before work, he wouldn't have had time to do the paper ballot thing before he has to be to work.<!-/Text-!>
<!-/Post: 358460-!> <!-Post: 358461-!><!-Time: 1225567347-!>
<!-Text-!>Why on earth is there all this early voting?? We don't have that around here and I've never heard of it....we have absentee voting, but that's it. Is there any REASON for early voting??<!-/Text-!>
<!-/Post: 358461-!> <!-Post: 358462-!><!-Time: 1225567534-!>
<!-Text-!>I know Kate...my parents voted early(for no real reason), and I don't get it unless there's a specific reason?? Just wondering myself.

<!-/Text-!>
<!-/Post: 358462-!> <!-Post: 358464-!><!-Time: 1225568728-!>
<!-Text-!>I don't know, either. I think, from what I've read, that many states do it to help cut down on long lines on Election Day. I have mixed feelings, because sometimes new information comes out late in a campaign and I suspect some people are now wishing they hadn't voted early. Not many, probably, because I suspect most early voters are voting more on very basic principles and less on what the candidates actually say or do.

BUT, IF YOU HAVEN'T ALREADY VOTED - VOTE ON NOVEMBER 4TH!!!

Many people are saying this could be the most important presidential election of our lifetime. I think that's true.<!-/Text-!>
<!-/Post: 358464-!> <!-Post: 358470-!><!-Time: 1225573621-!>
<!-Text-!>We voted already. Well, I voted twice, DH doesn't vote so I sent his in for him ;). We always have mail in ballots. I have never waited in a line and I have never been given an "I Voted" sticker. Boo! LOL<!-/Text-!>
<!-/Post: 358470-!> <!-Post: 358474-!><!-Time: 1225579799-!>
<!-Text-!>It started on October 5th, in WI. We could just go to the city clerk's office, get a ballot, draw our line/lines to vote, put it in an envelope and go on our way. We all voted early to avoid the lines. Sarah's class schedule on Tuesday's is pretty busy and she didn't think she'd have time for a line. Her address had changed, since she's not in the same dorm as last year, so she'd have to re-register.

Nope, we DO NOT regret our early votes. Our minds were NOT going to change and haven't. We are looking forward to election day.

Early Voting in Wisconsin

Early Voting in Sheboygan

We were watching CNN at McDonald's this afternoon and the crawler at the bottom said that 23 million people have voted early!

From USA today:
Early Voting Started on 9-21-08

We got voting stickers, too. I stuck them in my purse, to save for November 4th.<!-/Text-!>
<!-/Post: 358474-!> <!-Post: 358487-!><!-Time: 1225604099-!>
<!-Text-!>One of the main reasons I keep hearing for early voting is that an extremely high turnout is expected this year. We had a chance to vote early in our town last weekend but then ended up not being able to go. I don't mind waiting until Tuesday, as I take both my young sons and explain to them how important it is to go vote.

Here in California, we have quite a few propositions on the ballot that are pretty big deals.<!-/Text-!>
<!-/Post: 358487-!> <!-Post: 358496-!><!-Time: 1225638910-!>
<!-Text-!>I don't expect a wait when I vote this Tuesday. I usually go during off times anyway (mid-morning or mid-afternoon).

Anyone else's school off that day? My polling place is at the elementary school and because of safety issues and so many people going in and out, they give the students the day off. I guess a couple of my kids will be voting with me.<!-/Text-!>
<!-/Post: 358496-!> <!-Post: 358499-!><!-Time: 1225642307-!>
<!-Text-!>I've never stood in line very long at all when I've voted. Enchens, this year I'm looking forward to taking my Natalie with me as well.



My DH isn't voting this year and it's DRIVING ME CRAZY!!!!!<!-/Text-!>
<!-/Post: 358499-!> <!-Post: 358508-!><!-Time: 1225645499-!>
<!-Text-!>We waited in a LONG line to vote for Kerry in 2004. Actually, those of us, who were A-L in the alphabet waited in a long line. The M-Z line was very short. We kept asking newcomers to the line, what their last name started with, so they didn't get stuck waiting for nothing.

Deanna, he's not voting??? Sarah couldn't wait to vote and Emily would if she could. Then he can't complain.

School will go on as usual on Tuesday. The elementary school where I work is having a mock election. They already have the boxes set up and ballots made.<!-/Text-!>
<!-/Post: 358508-!> <!-Post: 358512-!><!-Time: 1225651331-!>
<!-Text-!>My kids are off election day, too. The schools here are used for voting, and for safety reasons, they cancel school that day. Our gyms are away from the main part of the school with doors entering directly into them, so I wish they would just cancel p.e. and close the gyms for the day so we wouldn't have to miss that day.<!-/Text-!>
<!-/Post: 358512-!> <!-Post: 358514-!><!-Time: 1225652046-!>
<!-Text-!>We are voting at our library. I know Obama is going to win the presidential vote in Mass, I would be shocked if McCain won here. I am interested in our ballot questions though, we have 3. The first one is to repeal the income tax, then there is one about Marijuana, and one about Greyhound Racing.<!-/Text-!>
<!-/Post: 358514-!> <!-Post: 358515-!><!-Time: 1225654214-!>
<!-Text-!>Dh and I have a "date" to vote Tuesday after work. We'll see how long the lines are at 5pm! lol<!-/Text-!>
<!-/Post: 358515-!> <!-Post: 358529-!><!-Time: 1225664483-!>
<!-Text-!>I have to drive 45 min to vote

. The DMV didn't change my voter registration when did our vehicle registrations and I can't find the receipt. I can't even find the sticker for the motorcycle registration. Hmmm....I bet they are together. I will be voting Tuesday after my Dr appt

.<!-/Text-!>
<!-/Post: 358529-!> <!-Post: 358532-!><!-Time: 1225668618-!>
<!-Text-!>Our area, they expected an extremely high turnout as well, both for early voting and election day voting. Apparently more people than ever took advantage of the early voting this time. However - the lines were so incredibly long for early voting, there is NO WAY I'd have stood in them.

The polls *officially* closed @ 1800 - for several nights, they recounted on the evening news that as long as the people were *in line* by 1800, they'd be allowed to vote, which ended up lasting till 2100 or later - the next to the last night the polls were open till afer 2100, and the last night of early voting, they expected to be open till 2300 to accommodate the people who were in already line *before* 1800 - there is NO way I would stand in line for 5 to 7 hours or more to vote - physically impossible for me at this point, to say the least. Sorry, I always vote, but I am NOT standing there literally all day to do it.

The location where we vote is literally less than 2 minutes from my house. DH and I plan to be there no later than 0545 Tuesday morning and vote then.<!-/Text-!>
<!-/Post: 358532-!> <!-Post: 358544-!><!-Time: 1225675518-!>
<!-Text-!>Our usual voting location is just a few minutes drive away from here.

My sister-in-law is a village clerk, about 20 minutes from here and she usually only has 10 absentee ballots. This year she's already had 150! (It's a small village.)<!-/Text-!>
<!-/Post: 358544-!> <!-Post: 358549-!><!-Time: 1225677401-!>
<!-Text-!>No school for my kids on Tuesday either because it is a voting spot.

I'll be taking them with me. I do look forward to them being with me. I want them to be there and remember the significance of this vote. I pray the lines will not be too long but we will bring books and their Ds's with us just in case.



Unfortunately I'm still on the fence on who i'm voting for. But I am leaning one way.<!-/Text-!>
<!-/Post: 358549-!> <!-Post: 358560-!><!-Time: 1225682527-!>
<!-Text-!>Not sure I'm understanding why people AREN'T voting. People have died for that cause and I guess I just don't understand voting apathy...

Scott and I already voted last Friday and it was great. I loved voting early and, really, there usually isn't any new information just new "tactics". ie, last minute mud-slinging which I could care less about. Another reason why this Veteran family is for CHANGE.<!-/Text-!>
<!-/Post: 358560-!> <!-Post: 358562-!><!-Time: 1225683089-!>
<!-Text-!>This family went for CHANGE as well.<!-/Text-!>
<!-/Post: 358562-!> <!-Post: 358567-!><!-Time: 1225715138-!>
<!-Text-!>OK Ladies........

I feel I have to say this............

I respect that there are many of us on *each* side of this election, and we are all aware of that, so.......

I am going to ask that we *please* not make this particular thread about any particular candidate/party choice or arguments for or against either side - I think Ginny's original intention was solely to remind everyone to vote - no matter *who* your chosen candidate is.

As for people NOT voting, well, I've always told my kids when they were growing up that voting was a privilege and a responsibility - and that is truly the way *I* see it. I imagine the citizens of some other countries would give their eye teeth for that privilege, but obviously no one can force anyone to vote here if they choose not to.

I'll be voting, all I meant was I can't/won't stand in line for 7 hours to do so.

So, carry on.............and VOTE!<!-/Text-!>
<!-/Post: 358567-!> <!-Post: 358576-!><!-Time: 1225719806-!>
<!-Text-!>Karen do we have a POLL option here? Can we have an anon, mock momsview election?<!-/Text-!>
<!-/Post: 358576-!> <!-Post: 358577-!><!-Time: 1225720021-!>
<!-Text-!>Well said, Karen, thank you for doing so.<!-/Text-!>
<!-/Post: 358577-!> <!-Post: 358632-!><!-Time: 1225759499-!>
<!-Text-!>Kaye, Pam used to set up the polls, I'm not familiar enough with it to do it right now, and my computer time is still a bit limited due to hand surgery, but it's definitely an idea for future things.

<!-/Text-!>
<!-/Post: 358632-!> <!-End-!>
---